"
So, what's it going on, guys?
Ryan: This is Ryan here.
Other Ryan: And this is Bazamalam here.
"

―8-BitGaming's intro
8-BitGaming is an English YouTube duo from United Kingdom, owned by Ryan (born: June 24, 1994 (1994-06-24) [age 26]), also known online as 8-BitRyan and Ryan (born: December 25, 1993 (1993-12-25) [age 26]), also known online as Bazamalam. They play many games, and the game they play the most is Five Nights at Freddy's.
Names
Ironically, Bazamalam (or Other Ryan as he used to be known) came in before Ryan. When Ryan came in, Ryan was named Other Ryan. The, Other Ryan was renamed Ryan and Ryan was renamed Other Ryan. Then it swapped again and again, and finally the newer Ryan is Ryan and the older one is Other Ryan. Other Ryan was once called Nathan by Ryan during a Who's Your Daddy video. Then they changed again recently dubbing Other Ryan Bazamalam.
Gaming
8-BitGaming does many Five Nights at Freddy's, but not as much as they used to in the past; they now also play Nintendo games, such as Yoshi's Wooly World and Super Mario Maker. They also play random Indie games as well, with this activity known as "Indie Smash".
Theories
8-BitGaming used to do a lot of theories about Five Nights at Freddy's with Dawko and Razzbowski, and sometimes even Game Theory. Their theories are usually simple compared to Game Theory's, though. But now today, 8-BitGaming leave Game Theory to do the theories while they do mostly gaming.
St. Jude Marathon
In July, 2015, 8-BitGaming, Razzbowski, and Dawko singed up for a marathon. What it was is that they were going to dress up as FNAF characters and go skydiving. The event happened in August, 2015.
Ryan.exe
Ryan.exe is an evil version of 8-BitRyan
Alternate Channels
8-BitGaming aren't always making videos together, so they also made their separate channels:
8-BitRyan: https://www.youtube.com/channel/UCx8vbgWs666cAS7wsKos5sA
Bazamalam (Other Ryan): https://www.youtube.com/channel/UClqAVas_u04tl8vi5NfMt9w
Subscriber Milestones
Note: The following dates are according to SocialBlade. Dates may vary by ~1 day (2 days if you live outside of North America) due to differences in time zones.

1 million subscribers: June 3, 2018
Trivia
After few videos uploaded, Ryan and Bazamalam begins to censor their curses. However, since some curses are indistinct to them, they often forget to censor few on every videos.
Prior to a channel update on December 16, 2016, Bazamalam was formerly known as Other Ryan.[1]

Ever since the update, few of his and Ryan's fans often requested a return of Other Ryan, which will never happen.
Ironically, Bazamalam mentioned himself as Other Ryan one time.
There is also another time when Bazamalam referred himself as Ryan, which is his actual name. After a little laugh from him, Ryan jokingly says "How is that possible?" because he referred himself as Ryan too.[2]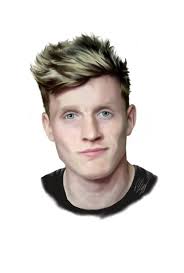 Episode References
Community content is available under
CC-BY-SA
unless otherwise noted.