BillionSurpriseToys (BST Kids) is a kids entertainment channel based in Kochi, India, run by We Bros Media Private Limited, known for its popular nursery rhymes and kids' edutainment songs. Billion Surprise Toys is recognized globally as one of the topmost children entertainment learning brands. They are dedicated to helping children in learning and acquiring their dreams while having fun together.
They are known for their "Johny Johny Yes Papa" video featuring a singing CGI fridge, which went viral before its deletion in early September 2018. The company which has since been a working improvement by the production team.
On May 27, 2018, Billion Surprise Toys (BST) released "Darling Darling Song  and Many More Videos", which has received over 568 Million views as of August 2019, making it the most viewed YouTube non-nursery rhyme video on the channel.
The channel also released "Dentel care Song " and "Indoor Playground Song ".
The company also maintains 10+ additional YouTube channels of different languages under the BST title. Billion Surprise Toys is run by a 51-200 employed staff of We Bros Media.
BillionSupriseToys is the 68th most subscribed channel on YouTube with over 24.5 million subscribers.
Characters
Family Characters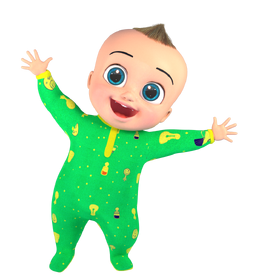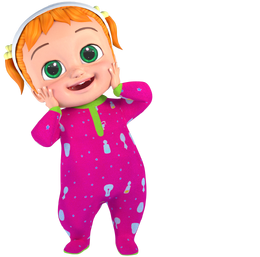 Johny
 

Three-year-old.
Loves playing with his friends and spending time with family.

Papa (James)
Mama (Emily)
Chiya

Johny's 5-year-old brother.

Dolly

Johny's twin sister.
Loves to help everyone out.

Grandpa
Grandma
Henry and Henna
Fantasy Characters
Refrigerator
Ice Cream Man
The Bus Family
—Consists of Bus Father, Bus Mom and Bus Baby.
Animal Characters
Kitty
—A cat.
Poppy
—The main family's pet dog. 
Mouse
Monthly Subscribers List
Monthly subscribers gained by Billion Surprise Toys since 2013. Note the following dates are according to YouTube Analytics data reports.
October 2013   ---  1
November 2013  ---  36
December 2013  ---  286
January 2014  ---  1,006
February 2014  ---  2,801
March 2014  ---  3,381
April 2014  ---  2,986
May 2014  ---  2,140
June 2014  ---  2,410
July 2014  ---  6,404
August 2014  ---  12,237
September 2014  ---  16,035
October 2014  ---  19,510
November 2014  ---  19,346
December 2014  ---  25,059
January 2015  ---  46,393
February 2015  ---  45,335
March 2015  ---  44,812
April 2015  ---  45,425
May 2015  ---  75,568
June 2015  ---  83,413
July 2015  ---  92,950
August 2015  ---  116,422
September 2015  ---  107,963
October 2015  ---  122,534
November 2015  ---  106,969
December 2015  ---  134,023
January 2016  ---  74,554
February 2016  ---  -3,572
March 2016  ---  391
April 2016  ---  -927
May 2016  ---  -3,855
June 2016  ---  -3,473
July 2016  ---  -5,250
August 2016  ---  10,044
September 2016  ---  53,122
October 2016  ---  177,866
November 2016  ---  218,812
December 2016  ---  193,970
January 2017  ---  206,348
February 2017  ---  155,628
March 2017  ---  221,233
April 2017  ---  303,475
May 2017  ---  169,726
June 2017  ---  162,401
July 2017  ---  251,474
August 2017  ---  289,831
September 2017  ---  224,778
October 2017  ---  162,561
November 2017  ---  495,670
December 2017  ---  455,395
January 2018  ---  1,088,332
February 2018  ---  1,232,464
March 2018  ---  1,356,738
April 2018  ---  1,057,784
May 2018  ---  1,281,581
June 2018  ---  1,402,454
July 2018  ---  2,093,664
August 2018  ---  1,538,700
September 2018  ---  1,071,173
October 2018  ---  1,266,489
November 2018  ---  1,059,288
December 2018  ---  912,210
January 2019  ---  949,449
February 2019  ---  750,145
March 2019  ---  725,514
April 2019  ---  887,004
May 2019  ---  225,903
June 2019  ---  358,894
July 2019  ---  221,732