Bonda, is a Polish YouTuber who makes SCP animations using Garry's Mod. He is best known for putting unexpected moments on his videos. Before starting his SCP animation career, he used to make SFM animations. His full name, appearance, and residence are not disclosed, besides the fact that he is Polish, although his appearance has appeared on one of his videos, his face is remained not disclosed for the near future.
History
He uploaded his first video "New SCP?" on April 18, 2017.
He started his SCP animation career, with the video "SCP 096 Hospital - Gmod -" and "Never play the game with SCP 096" (uploaded on June 1, 2018, and June 16, 2018, respectively), which the plot on the latter is about a man playing Tic-Tac-Toe with SCP-096, with SCP-096 killing him as the result (due to SCP-096 getting pissed off losing at the game).
He fully began uploading only comedic SCP animations, with the video "Scp-096 vs Ricardo Milos", on March 3, 2019.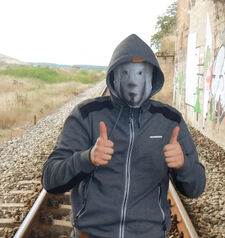 Community content is available under
CC-BY-SA
unless otherwise noted.