Steffen Mössner (born: July 5, 1977 (1977-07-05) [age 42]) better known online as docm77, is a German gaming YouTuber from Baden-Württemberg, Germany. He is a member of the HermitCraft server and is friends with EthosLab.
Videos
Doc joined YouTube in 2006, but only uploaded his first video on February 11, 2011. His video series include HermitCraft, and he has also produced vlogs.
Personal Life
Steffen was born on July 5, 1977, in Germany. The 77 in his name comes from his year of birth. He has two sisters. When he was nine years old, his parents divorced. After the divorce, he mainly grew up at his grandparent's house. Aged 14, he had one earring, which was ripped out half a year later in a basketball game.
At university, he studied electrical engineering and social science. Before starting YouTube, he was a professional basketball player, but his career ended due to an injury to his right knee. When he was in his 20s, he met Karin, who is his girlfriend to this day. She has been in some of his vlogs. He owns a cat, named Gracie, but is actually more of a dog person.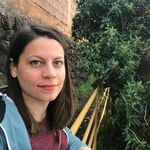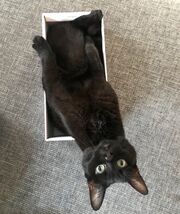 Trivia
Steffen is 1m 95cm tall (approximately 6 foot 5").
Steffen's shoe size is 48 in Europe, which equates to 13 in the US.
His favorite color is green.
The first computer Steffen ever owned was a Commodore C64.
The first console Steffen owned was a NES.
When mentioning Fortnite, he calls it "forknife."
The German dialect he speaks is known as Schwäbisch, or in English "Swabian".
He has visited every continent except Antarctica.
As well as German and English, he is also fluent in French.
77 is his lucky number.
Quotes
"All right guys, this is Docm" (Intro)
"Some people do NOT realize that their inability to understand basic science isn't an argument against it." (Pinned Tweet)
"See you next time; bye guys!" (Outro)
This page was created on March 29, 2019, by NameOfUser57.
Community content is available under
CC-BY-SA
unless otherwise noted.