Erin, better known online as EchoNotGecko, is an American musician and game-related content creator. They are nonbinary and their pronouns are they/them/theirs. They produce music, play video games, and study Wicca.
Early Channel
"EchoNotGecko" started as a channel named "TheNotch2112," which focused on gaming content. Games such as Minecraft, Sonic, Halo, and more were played. The channel was later hacked in late 2015, and the channel was rebooted as "NotchGaming."
Sonic Month
Sonic Month was a video series that started on March 7, 2017. In this series, NotchGaming covered ROM hacks and bootleg games for the entire month of March. Although this was planned to be a yearly occurrence, this never came to fruition due to changes in channel format.
First Steps Into Music
Later that year (April 5,) NotchGaming's first remix, a remix of Holiday by Green Day, was released. Although it was published under a group by the name "Kings Beside Silence," NotchGaming's planned musical group never turned out as intended and the name was later dropped. Their next remix wasn't posted until April 9 of that year, this time being a remix of Aquatic Ruin Zone from Sonic the Hedgehog 2. This remix set the foundation for the future of the channel. NotchGaming continued to publish music under the name "Kings Beside Genesis."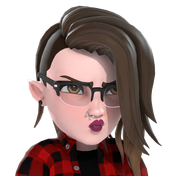 EchoNotGecko
The name "NotchGaming" was changed to "EchoNotGecko" in 2018 due to the channel distancing itself with it's past of heavy Minecraft content. In August of 2018, EchoNotGecko released an 8-bit remix of Ice Cap Zone from Sonic the Hedgehog 3. This was the beginning of the channel's current format. The channel continues to upload content in this format, just in a more polished form.
Lifelight (8-Bit Remix)
On November 8, 2018, EchoNotGecko published an 8-bit remix of the song Lifelight from the Nintendo Switch title Super Smash Bros. Ultimate. Although this video initially received the average amount of attention that other videos on the channel did, things changed quickly. One month later, the channel Nintendo Wire uploaded a video titled "World of Light: Game Boy Color De-Make (Super Smash Bros. Ultimate.)" This video featured EchoNotGecko's rendition of Lifelight, and has 1,201,730 views as of September 27, 2019. This gave EchoNotGecko a tremendous boost of attention. EchoNotGecko went from ~55 subscribers to over 100 in less than 24 hours.
Community content is available under
CC-BY-SA
unless otherwise noted.