This article is a stub!

This article doesn't contain enough information. If you know anything about Geek Union, please add to this article!
Geek Union is a YouTube channel, with two Welsh co-hosts, Leland and Malcolm. They primarily do reactions to Doctor Who, Breaking Bad, Lost among other great shows. They provide their viewers with a more serious tone for their monthly podcasts (Inside A Geek's Mind), and they also do Game Nights, where they do random Games on the PS4 along with other random Game type videos. Their catchphrases are "LET'S REACT TO THAT!" and "STAY UNITED!"
About
Both Malcolm, and Leland started their YouTube careers back in 2016 as a way to let people see just how creative they can be.
It wasn't until early 2018 that they decided to come together and create a channel dedicated to reactions, and everything geek related.
Over the life span of the channel, they've had some guests on the channel, one of which is their close friend, Josh. https://www.youtube.com/c/GeekUnion
Their first video was uploaded on July 9, 2018: https://www.youtube.com/watch?v=I4Wkj1sHD6o
They released a teaser for a Doctor Who project that they will be creating in the near future: https://www.youtube.com/watch?v=JeZf919Ndg8
Trivia
Both Malcolm and Leland were born in 1995, Malcolm in August and Leland in December.
In their spare time when not dealing with Youtube, Malcolm enjoys listening to music and watching shows, and Leland likes to refer to himself as a pro gamer!
Malcolm is into many things such as Astronomy, and creating music. Leland is into Egyptology/Ancient Egypt and gaming.
Some people get confused and think that they are both just friends but they are related to each other.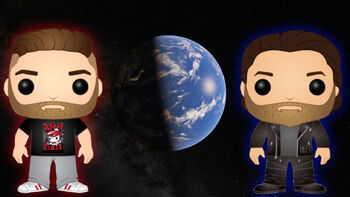 ]
Community content is available under
CC-BY-SA
unless otherwise noted.