"
Hello...! My name is Grian and welcome back to another episode of Hermitcraft.
"

―Grian's Intro For the Hermitcraft Series
Charles Batchelor[1] (born: August 9, 1993 (1993-08-09) [age 26]), better known online as Grian (pronounced GREE-an; formerly Xelqua), is an English-British YouTube gamer who makes Minecraft building tutorials, plays Minecraft minigames and is a part of the popular HermitCraft server. He is also known for his affiliation with the immensely popular Minecraft MMORPG, WynnCraft, which he helped create. On occasion, he also posts video blogs (vlogs), usually about his holiday trips and invitations to Minecraft conventions, and occasionally plays other non-Minecraft games (such as "Who's Your Daddy?" and GangBeasts). He is also known for having participated in the Minecraft Evolution (or EVO) server for 51 episodes. Many of his videos involve collaborations with other Minecraft YouTubers and friends such as Taurtis, DomRao, NettyPlays and the hugely popular Minecraft YouTuber Mumbo Jumbo, plus a few other smaller YouTubers.
Grian's channel exploded quite quickly, and was one of the fastest-growing channels on YouTube for a short period of time, after uploading the video, "5 Easy Steps To Improve Your Minecraft House". Many of his tutorials focus on how to improve existing builds and often focus on how to improve building skills in specific areas, such as building pillars, towers, roofs, and of course, rustic houses, a subject which has become something of a running joke on the channel.
He made up a game called "Drawing.....Badly"
Minecraft Skin
Grian's skin has several variants, but all of them are simply him in different clothes. His main skin is simply himself in his hairstyle, in a red shirt. Other variants include his Halloween skin, which looks exactly like his main skin but on the back of his hair is a pumpkin, and his winter skin, him in a scarf and a sweater.
YouTube Career
Before YouTube
Grian originally started his channel in late 2009; however, he did not begin to grow exponentially until 2014, then hit 1000 subscribers on 2015, and his life before YouTube played a major part in his success.
CraftedMovie
Before Grian became a fairly large YouTube personality, he was a part of the channel
CraftedMovie
, a Minecraft cinema channel that was active between 2011-2015. The channel originally consisted of a few starting m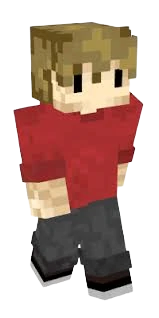 embers who starred in the short cinema clips; however, Grian became a part of the CraftedMovie team when he was invited to join the team as a set builder. Grian was one of the various members who joined the CraftedMovie team after the original founders. After building sets behind the scenes for a long while, he eventually started appearing in videos of his own due to popular demand, starring as his own character, with a Minecraft version of Link from the game Zelda as his skin. Grian became a popular internet personality through CraftedMovie. At the time, CraftedMovie was one of the largest Minecraft cinema channels and was one of the pioneers of cinema-type content in Minecraft.
After many years, the overall humor of the videos decreased and the channel's amount of subscribers depleted rapidly. The channel was not extremely profitable due to YouTube's algorithms, so a number of CraftedMovie personnel, including Grian, decided to shift their focuses to work on other projects, including Grian's own YouTube channel. His personal channel quickly became wildly more successful than CraftedMovie.
Wynncraft, an enormous Minecraft MMORPG server project which members of CraftedMovie and Grian greatly contributed to, eventually lead to the dissolve and permanent death of the CraftedMovie channel, paving the way for Grian's personal YouTube channel to grow, and the innovative Wynncraft server to be created under Grian's lead.
Wynncraft
Wynncraft was a major project that was mainly focused on by Grian and others between the gradual death of CraftedMovie and the explosion of Grian's own YouTube channel. Based on classic MMORPG-type games, Wynncraft was developed almost entirely under Grian for about three years. It was wildly successful and attracted many MMO-loving Minecraft players. Grian's originally-small fan base came mainly came from the Wynncraft community, and the channel became increasingly more popular with their publicity. Since Grian's YouTube channel took off, Grian has shifted his attention away from Wynncraft and more towards YouTube, which has angered some Wynncraft players, since Grian was one of the primary leaders. However, this has not stopped Wynncraft from being Minecraft's largest MMORPG with nearly 2 million regular players. As of August 2018, Wynncraft still holds the World Record for the largest MMORPG in Minecraft.
HermitCraft
As of July 19th, 2018, Grian is a member of the HermitCraft Server. His first appearance was at the beginning of HermitCraft Season 6 (sometimes called "Season VI") and was the only new hermit to join the server that season. On the server, he plays with many other creators, including "Architechs" (the name of the group consisting of Grian, Mumbo Jumbo, and Iskall85) who have created a big retailer on the server with a store known as Sahara.
He joins 21 other hermits, including another well-known hermit known such as Mumbo Jumbo who is friends with Grian, on the HermitCraft server. He now has begun his journey with his friends to the 7th season of the HermitCraft series. He builds a hobbit hole as his starter base. He startes his season of strong with a prank on his neighbor Scar, otherwise known as GoodTimesWithScar. He also is part of the Hermit challanges in season 7 with Mumbo Jumbo, Iskall85 and Stressmonster101. And now currently casually takes the other hermits doors as a part of a challenge. Sometimes he is called a Pesky Bird. He also campaigned for Mumbo Jumbo to become mayor of the Shopping District, which received the attention of popular YouTubers, such as James Charles and Pewdiepie.
Build Swap
Grian created a minigame called buildswap! The first one was published on December 19th 2015.  It was super popular! As of April 2020 the most recent one was with GoodTimesWithScar on his channel. Scar made jelly with a lightsaber.
Evo SMP
On January 10th 2017, Grian joined the Minecraft Evolution SMP as an "Evolutionist". The SMP took place in Minecraft from Beta, and players could slowly advance to a later version of Minecraft, i.e. after Beta was version 1.1, then advancing to version 1.2, etc., allowing an opportunity for players to experience older versions of Minecraft that they may not have played before. It consists of Grian, Taurtis, NettyPlays and other people Grian has met over the years.
On August 17th 2018, just after entering version 1.7 of Evo, Grian announced via Twitter that he would no longer be a part of the Evo server, stating that while he didn't enjoy it too much anymore, he had enjoyed his time there, and the other members would be continuing to be a part of the server after his departure. One final episode of the SMP was released after announcing that he would be leaving. As of August 2018, it was his longest-running series on the channel.
List Of Videos
2014
Zombie Dungeon Timelapse - Wynncraft Creation
Building with Grian - Minecraft Spike Tutorial
Building With Grian - Minecraft Tree Tutorial
2015
Building with Grian - Minecraft Rustic House Tutorial
Minecraft Timelapse: Aldorei Valley
Building with Grian - Horse Cart
Minecraft Let's Build: Let's Transform a Village! - Episode 1
Minecraft: An Iron Heart
Minecraft Let's Build: Let's Transform a Village! - Episode 2
Building with Grian - Voxel Sniper Basics Tutorial
Wynncraft: Mysterious ties
GODZILLA in Vanilla Minecraft - Map Showcase
Building with Grian - Hobbit hole
Wynncraft Q&A - Gavel!
Let's Review: Build Battle!
5 Easy Steps To Improve Your Minecraft House
Minecraft: Build battle! - Chocolate lego?!
Minecraft: Grian's paint skills suck
Minecraft: Build Battle - I DIDN'T WIN??
Minecraft: WHEN PIGS FLY - Pixel Painters Minigame
Let's Improvise a Minecraft House!
5 Easy Steps to Improve Your Minecraft Interior
Building with Grian - Simple Jungle Tree House
Minecraft Building Tutorial: World Edit Basics!
Let's Improvise a Minecraft Keep!
Minecraft Build School: Roofs!
Let's Transform a Minecraft Desert Temple!
Minecraft Build School: Walls
Building With Grian: Floating Islands!
Let' Transform a Minecrfat Jungle Temple
The 5 B's of Building [Minecraft Building Advice]
"The House on the Hill"
Minecraft Build School: Arches
Wacky builds: Giant Snail House!
BUILD BATTLES! [Minecraft minigame] - 3 Rounds!
THE ULTIMATE MINECRFAT HOUSE TUTORIAL
Crystal Temple In Minecraft [Steven Universe]
Mystery Shack Minecraft Tutorial [Gravity Falls]
50+ Minecraft Furniture ideas!
Silver Button Unboxing and Q&A!
Fantasy Air Balloon Tutorial [Advanced build]
Minecraft Build School: Staircases!
How To Improve Your Minecraft Garden!
Quick Wooden Minecraft House!
1 HOUR OF BUILD BATTLE! [Minecraft Minigame]
Minecraft Build School: Bridges!
Building a Minecraft Castle Part 1
Building a Minecraft Castle Part 2
Building a Minecraft Castle Part 3 FINALE
Build School: Windows!
BUILDING ON THE MOON!
Building With Grian - Christmas Tree!
Building With Grian: Gingerbread House!
Minecraft 3 Block Challenge! /w Taurtis
Let's Transform a Minecraft Witch Hut!
Let's Build a... Modern House?!
5 Starter Houses in Minecraft!
Minecraft: BUILD BATTLES! /w Friends & Fans
Build School: Pillars!
Wacky Builds: Turtle Island!
BUILD SWAP! Minecraft Minigame /w Taurtis
Minecraft Build School: Paths!
IMPROVED BUILD SWAP! Custom Minecraft Minigame /w Taurtis
G-log: Conventions, Community server, Q&A!
30 More Building Tricks and Tips In Minecraft
Minecraft Build School: Cars!
MONSTER BUILD SWAP! - Minecraft Minigame /w Taurtis
Minecraft 360 Timelapse: Maple Hills
FAN BUILD BATTLE! - Minecraft minigame
2016
6 Funny Skin Tricks in Minecraft!
Minecraft Build School: Building in Biomes!
BUILD SWAP! ZELDO!? /w Taurtis
What's That Build?! Minecraft Minigame /w Taurtis
Building with Grian - Windmill!
What's that Build?! SLINKY?! Minecraft minigame /w Taurtis
6 Hidden Houses in Minecraft
BUILD SWAP! FISH PARTY?! - Minecraft Minigame /w Taurtis
Minecraft Underground Base Tutorial!
How to Animate a Minecraft Build!
TAZING THE BABY?! Who's your Daddy /w Taurtis
BUILD SWAP - JUDGE SWAP!? /w Taurtis
10 Minecraft Bedroom Designs
BUILD RACE! Minecraft Minigame /w Taurtis
How to make Custom Paintings in Minecraft!
Questing in Minecraft!
SPEED BUILDERS! Minecraft minigame
10 Minecraft Bathroom Designs!
Trivia
He is the creator of TNT run, which is now a popular minigame used in multiplayer minigame servers such as Hypixel. He also created the popular minigame "Build Swap".
Grian has two pet cats, named Maui and Pearl. His friend, and fellow Minecraft YouTuber, Mumbo Jumbo and Mumbo's girlfriend Vicki, met up with Grian in June 2018 to film a mini-documentary about Grian's cats, Pearl and Maui.
Grian has a degree in biology.
He has a sister.
He was formerly the owner of the mc.Grian.net Minecraft multiplayer server, which hosted many minigames, including a "Survive the Disasters" minigame, which he has featured on his YouTube channel in his videos. Sadly the server had to be shut down as funding ran out.
His favorite color is brown.
He has a brother.
He has been engaged since November 2019.
Quotes
Mumbo Jumbo you are AFK... I'm going to take that mustache away!
It wasn't me, it was the man in the chicken costume!
SAND?!
Mumbo for Mayor!
Pesky Bird!
Tag 2: Electric Boogaloo!
References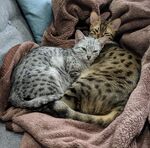 Community content is available under
CC-BY-SA
unless otherwise noted.