Lunch Club
Lunch Club (formerly Goop and Fart Club), is an American YouTube group consisting of seven members: CallMeCarson, Slimecicle, jschlatt, traves, Ted Nivison, cscoop, and Hugbox. Most of the group is based in San Diego, California, and is looking for a group house in Los Angeles.
History
Goop
Lunch Club was originally branded as a podcast. Founded in April of 2019, it was named Goop. It was formed as a combination of Carson and R1vster's podcast, UnZIPPED, and Cooper and Joko's podcast, A.S.S.
It eventually turned into a group of YouTubers consisting of only Cooper, Travis, Carson, and Noah. They all decided to move in together, with Carson and Travis finally graduating high school, and Cooper and Noah liking the idea. The group moved to San Diego, California and began doing collaborations on YouTube and Twitch.
They decided to reach out more and grabbed bigger YouTubers such as jschlatt and Slimecicle, as well as their friend Ted. They were thinking about getting a close friend of Carson's, Josh Allen, but they opted out of it. They then did an event on Twitch of a Minecraft LifeLink stream, in which they raised money for video ideas and discussed plans for the group. In this LifeLink event, every member (except for Ted) streamed for over twelve hours, and collectively raised over 25,000 USD.
Lunch Club
Today, the group co-owns a productive YouTube channel, and renamed themselves Lunch Club. They had to rebrand due to name conflicts with Gwyneth Paltrow's makeup company, Goop. The first use of this new name, Lunch Club, was used in another Try Not To Laugh video with the group, and well as Josh, UndrscrMason, Altrive, and Ted's girlfriend, Madi. They have collaborated with many other YouTubers such as Pokimane, CaptainSparklez, Macro and Michael Reeves.
Lunch Club is also looking for a place in Los Angeles for general group operations. They were intending to find a house near Anaheim on their trip to VidCon, a YouTube convention. This was discussed in the Podcast episode: Lunch Club Podcast 24: Our Apocalypse Plans.
Podcast
History
The Lunch Club Podcast is a podcast channel that features members from Lunch Club chatting about miscellaneous topics. The podcast channel was founded as a mixture of two other podcasts. In the video "Weird YouTube Channels", Carson announced that he started a podcast called the UNZIPPED Podcast where "four people under the age of 20 talking about topics you don't really care about. The UNZIPPED Podcast, and the A.S.S. Podcast. The name was changed to "Goopcast". Goopcast was eventually changed to Fart Club, and then finally the Lunch Club Podcast due to copyright issues.
List of Podcast Guests
Members
Lunch Club has seven members. CallMeCarson, cscoop, Hugbox, jschlatt, Slimecicle, Ted Nivison, and traves.
Carson
Carson King (born May 10, 1999 (1999-05-10) [age 21]), better known online as CallMeCarson (formerly TheBlueCrewPros), is an American YouTube comedian, who makes videos with his friends, recording themselves on Discord or in a video game such as Minecraft. He also founded the SMPLive server, which was a large Minecraft server bringing many different YouTubers together. He made his channel in 2012, and has gained over two million subscribers.
Role in the Group
Carson is typically seen as the frontman of Lunch Club. When the group collaborates with other creators, Carson is typically used in the title or thumbnail alone. This is shown in Smosh's video on their second channel, Try Not To Laugh #40 w/ CallMeCarson. Carson is also seen as the member who creates the most recurring jokes. These bits of Carson's (such as his Wood Fired Pizza gag) hae received much influence and popularity.
Recurring Bits
Carson has achieved a large amount of popularity with his internet career, partly due to his extensive range of gags he's made on his channels. Most notably, his Wood Fired Pizza and cornshucker bits have been branched out upon many social media platforms. Carson has since made sequels of his Wood Fired Pizza bit.
Carson has also done various bits regarding the 44th president of the United States, Barack Obama, and proffesional actor, Dwayne Johnson. Carson has even made a channel with his friend Jawsh of various edits of a short video of The Rock.
Charlie
Charlie Dalgleish (born: August 12, 1998 (1998-08-12) [age 21]), better known online as Slimecicle is an American YouTuber and streamer on the streaming platform Twitch. He is known for playing various games but is known highly for playing Minecraft with other well known YouTubers/streamers such as CallMeCarson, Traves and Jschlatt. He is also the founder of the Dungeons and Dragons podcast, Just Roll With It. He is on the podcast with a group of his friends, including Codfanfiction and Grizzly.
Role in the Group
Charlie is heavily recognized as the pun master of the group. In his own channel's videos, he typically makes multiple plays on words throught his videos. This is also apparent in Lunch Club videos, especially in their zoo video. Charlie has also been deemed a "Ray of Sunshine" by Schlatt.
Recurring Bits
Charlie's largest amount of jokes come from numerous plays on words that he makes during videos and streams. Charlie is also known for his viral video, corn which was uploaded to his channel on December 5, 2018. He uploaded this video as an excerpt from a film he made for college classes.
Cooper
Cooper (born May 13, 1998 (1998-05-13) [age 22]), better known online as cscoop, is an American gaming YouTuber who collaborates with YouTubers such as CallMeCarson and Traves. He currently resides in San Diego, with Carson, Noah, and Travis. He is originally from Southern California though, and was co-founder of the A.S.S. Podcast, which was part of the formation of the Goopcast. He uploads games like CS:GO, Fortnite and Minecraft on his channel.
Noah
Noah (born: November 25, 1999 (1999-11-25) [age 20]), better known online as Hugbox is an American YouTuber and streamer on Twitch. He is also a part of Lunch Club, a group of YouTubers/streamers that consist of people such as CallMeCarson and jschlatt. Usually, Noah makes commentaries on video games and criticizing some of these games. His most viewed video is Bethesda's Game Design is Insulting which is also his first video that he published on his channel. Since then, he usually appears outside of his channel with some of the Lunch Club members and other YouTubers and/or Twitch streamers.
Schlatt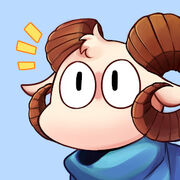 Jschlatt is an American YouTuber who makes videos on games such as Minecraft, Rollercoaster Tycoon, OpenTTD, and others. He is also well known for being a member of SMPLive, a stream-only Minecraft server started by CallMeCarson. He created his channel on July 6, 2013, and uploaded his first video on June 6th, 2014, titled "good boy eats food". This video features his pet at the time, a bearded dragon, eating food.
Ted
Theodore "Ted" Nivison (born January 16, 1998 (1998-01-16) [age 22]) is a American YouTuber, filmmaker, photographer and comedian based in New York. The YouTuber claims that he 'creates comedy videos on YouTube making commentary about various funny topics and poking fun at ridiculous people'. These videos range from talking about people on site Fiverr in his series Fiverr Filth to reviewing different flavours of milk. This variety of content has brought in over 400 thousand subscribers and 7,200,000 views.
Travis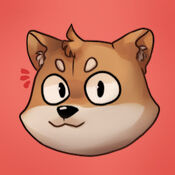 Travis (born July 19, 2000 (2000-07-19) [age 19]), better known online as traves, is an American YouTuber who specializes in gaming videos. In the earlier months of his channel, however, he made a series called The Saga, in which he took an image of an angry Shiba Inu and made poorly done animations. He currently resides in San Diego with other YouTubers cscoop, CallMeCarson, and Hugbox.
Subscriber Milestones
Note: The following dates are according to SocialBlade. Dates may vary by ~1 day (2 days if you live outside of North America) due to differences in time zones.

500,000 subscribers: April 14, 2020]
Community content is available under
CC-BY-SA
unless otherwise noted.