Doctor Strange in The Multiverse o Madness - The Loop
Play Sound
MC Championship, abbreviated as MCC and popularly known as Minecraft Championship is a Minecraft tournament for YouTubers and streamers run by the Noxcrew. The team of the events are organized and coordinated by Scott "Smajor1995" Major and formerly Tiffany "iHasCupquake" Herrera who has left from the organization team after MCC1. In which ten teams of four compete in a series of eight minigames, the order of which is decided by the participants.
A point multiplier makes each game worth more as the event goes on, incentivizing teams to vote for games they might be bad at early on in the event.
In the end, the two teams with the most points face off in a round of "Dodgebolt" to decide the winner of the tournament. This makes it possible for a team to win despite potentially having fewer total points than the runner-up.
Each tournament is streamed on both YouTube and Twitch platforms, depending on each competitor's preference. The first tournament season of MC Championship took place from November 17, 2019-December 12, 2020, with the second tournament season taking place from May 29, 2021. There have also been 4 "non-canon" events, (special events in which the points do not count towards the main season), MCC Jingle Jam, MCC Pride 2021, MCC Rising and MCC All-Stars.
Season 1
MC Championship 1
MC Championship 2
MC Championship 3
MC Championship 4
MC Championship 5
MC Championship 6
MC Championship 7
MC Championship 8
MC Championship 9
MC Championship 10
MCC10 was the first event to include "viewer teams", allowing fans to participate in the event. Members of both Purple Pandas and Pink Parrots had been selected from a pool of many group application videos.
MC Championship 11
MC Championship 12
MC Championship 13
Season 2
MC Championship 14
MC Championship 15
MC Championship 16
MC Championship 17
MC Championship 18
MC Championship 19
MC Championship 20
MC Championship 21
MC Championship 22
Non-canonical MC Championship Events
Several special MCC events have been held and deemed non-canonical due to the points gained not counting towards averages and totals from the main seasons. There have been 4 events so far.
Yogscast's Jingle Jam MCC (MCC JJ)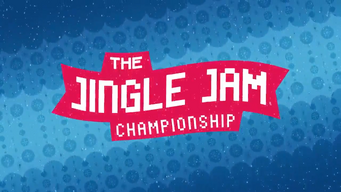 Yogscast's Jingle Jam MCC was a special MCC that took place on December 5, 2020 at 5pm GMT, in which the Noxcrew partnered up with the Yogscast to host an event for the Jingle Jam, the Yogscast's yearly charity event.
MC Championship Pride 2021 (MCC P21)
MC Championship Pride 2021 was a non-canon MCC event, similar to Yogscast's Jingle Jam MCC. Noxcrew partnered up with YouTube Gaming to raise money for the Trevor Project. This MCC took place on June 26, 2021, at 8 PM BST.
This MCC featured several new participants with most of the regular players being asked to sit out to make space for newcomers. This includes LazarBeam, AyChristene, Muselk, KreekCraft, Outsidexbox (Andy/Farrantula, Jane/janedouglas, Mike/MikeChannell and Ellen/Icklenellierose) and KREW (Kat/ItsFunneh, Betty/Rainbows, Kim/GoldenGlare and Allen/DraconiteDragon, minus Wenny/Lunar Eclipse). It is confirmed that YouTube Gaming sended KREW and Outsidexbox for this MCC instead of Scott Smajor.
Due to partnering with YouTube for the event, none of the creators involved were allowed to stream the event on Twitch. Due to their pre-existing contracts, many were unable to stream at all, but this did not impact the event.
MC Championship Rising (MCC R)
MC Championship Rising was a special event, the twentieth event overall and the third non-canon event, with the teams entirely consisting of content creators who had not been in an MCC event before, ranging from very small to large creators. It took place on October 2, 2021 at 8PM BST.
Over 3,232 application videos were submitted for the event. The ten teams were announced on Friday, September 24, 2021, with all 10 teams announced in one day.
This MCC was also the first to have Bedrock Edition content creators in the event, including BrunoDanUy and MrBeardStone from Yellow Yaks.
Regular Teams
(BE) - Bedrock Content Creator
(BSMP) - BearSMP Member
(OTSMP) - OneTry SMP Member
(SMPE) - SMPEarth Member
(TSMP) - Twitch SMP Member
(DSMP) Dream SMP Member
Backup Teams
MC Championship All-Stars (MCC AS)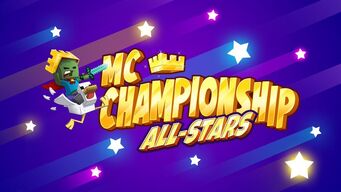 MC Championship All-Stars was the fourth special event and the twenty-second event overall. It will consist of 40 participants that have won at least one MCC before. It took place on November 13, 2021 at 8PM GMT. As this is a non-canon event, balancing was relaxed to make leeway for more entertaining teams.