"
Hello everyone, this is Mumbo here, welcome back to another episode of [video type] and today...
"

―Mumbo Jumbo's intro
Oliver Brotherhood (born: December 1, 1995 (1995-12-01) [age 24][1]), better known online as Mumbo Jumbo, is an English Minecraft YouTuber known for showcasing his redstone builds, sometimes with details on how to build them, as well as testing new features. He is a member of the Hermitcraft Minecraft SMP server, having joined at the start of Season 2. He currently lives in Waterlooville, Hampshire.
Early Life and Call of Duty
Oli was born on the 1st December, 1995 in Farnham and started to make videos about BMXing, with his friends, as he was into that at that time. At some point in his life he met Tom, the person who he would originally start Mumbo Jumbo with. Tom had an Xbox 360 and Oli decided to buy one. He started making Call of Duty videos on channels such as AspectDz and DatsikGaming, with his friend Tom. He also had his personal channel at that time too, named MrOliBrotherhood, where he just uploaded clips and subscribed to people who he liked. This all changed when he saw a Minecraft video and thought he really liked it, so he started to play it and create content on the game.
Starting out on Mumbo Jumbo
Oli created the ThatMumboJumbo channel on the 31st March, 2012[2] and uploaded his first video a day later[3], which has since been unlisted. The first public video on his channel was 'ServerCraft Survival: Episode 5: To The Nether!'. He called himself 'Viva' in this video, because that was his Call of Duty (Gamer) name[4]. He also had a friend working on the channel, called Tom, with his name being 'DaCube', though he was 'Jumbo' in the YouTube name. He left the channel at 200 subscribers and now Mumbo runs it himself.[5]
Early Videos and Series
After Mumbo's ServerCraft series, he started making some redstone themed videos and later tutorials on how to use this. He had a prominent series at this time, called '60 second Minecraft', where he had to build a redstone contraption in under 60 seconds. This caused him to get 1000 subscribers on his channel. In Early 2013, after Geomine, Mumbo started a series known as 'Mumbo's World', where he played through survival on his own world. He hit 50,000 subscribers in the middle of this series and stopped the series on Episode 15, five months in. This is when he joined Hermitcraft SMP.
Survival SMPs and Hermitcraft
MumboJumbo had been dabbling into Survival Multiplayer Communities since 2012. He started off with a server called Geomine, which was a server run by Xisumavoid which bought together players and a few Youtubers. The community invited him for his videos, and he played there for a while. This is partly the reason why he ended up on Hermitcraft Season 2, with Xisuma and other people of that community knowing him for his videos. Unfortunately the server got hacked after a few months and everybody stopped playing, so Mumbo started another series.
In June 2013, Mumbo was approached to join Hermitcraft. He accepted, with his first video on the server being titled HermitCraft: Episode 0 - Welcome Home . He has since been a continuously active member. He has been on the Minecraft server since Season 2, so he is a veteran. He is currently the most well-known Hermit as he has the most subscribers.
Minecraft Skin
Mumbo Jumbo's usual Minecraft skin is a civilised man in a bespoke designer tuxedo with a moustache. In Hermitcraft Season 6 and 7, he used variations of his skin that makes it look more hobbitlike (due to his starter base being based on a hobbit hole), his skin having a moustache-shaped bald patch in the back of his head, an open mouth with missing teeth instead of his moustache and the sleeves of his suit pushed up towards his shoulders, with his trousers around his stomach. He recently recovered his moustache from Tango Tek. It was recently leaked his main skin was actually used when he searched 'moustached businessmen Minecraft skin'. In Hermitcraft Seson 7, his skin is altered so his pants go up to his chest and he is wearing a crop top. He has several "mustaches" all over his head due to Grian shaving the hair all over his head in a video. His other Minecraft account has kept his default skin in the midst of all of this.
Channels
Mumbo has quite a few channels, however two of them are currently active, which is Mumbo Jumbo and Mumbo (Vlogs). He had two previous channels, which at different points he called his second channel. Back in 2013, when it was the April Fools Minecraft 2.0 update, Mumbo made an animation about what is new in this update. People seemed to enjoy this, so he wanted to create another channel to dedicate some of his time into animating things relating to Minecraft and other topics. He made two animation videos and a tutorial on how to 'Create Motion in After Effects'. After his 2nd animation, he became inactive on this channel. This was unknown until Mumbo later explained his reason on TheMumbo, his newest second channel. What happened was Mumbo got two copyright strikes on that channel and if he risked a third one, it may terminate his whole career. TheMumbo was a paid channel, which was an old feature on YouTube where you had to pay to subscribe, similar to the 'Join' button nowadays, which Mumbo has on his main channel. On TheMumbo, he did vlogs to the paid members, as well as making the original version of his setup tour from 2014. He since discontinued this channel due to a bug that the paid feature was broken and nobody could subscribe to that channel.
Filmography
Mumbo has delved into making films since 2016 with small, personal films about his main channel (he makes these films on his second channel, called 'Mumbo') such as updates and even making films about cars that he has or is interested in. In 2017, he introduced short films to his channel, with his first one being 'Snow in the Forest '. He continued doing this, with a series called 'UK Roadtrip'. In October 2018, Mumbo shot his first film to be featured in a theatre about a Filipino fisher. He shot a Christmas advert a few months later in December 2019 and then started shooting music videos in July 2020. Mumbo started a production house too, named 2Story in 2018. He has a website made by himself, using Wix. He featured the website and Wix in a sponsored video. 
Live Stream Joke
He made a Xbox Live joke of a user 'Mumbo For Mayor'. This was a joke because he was campaigning to be mayor on 'Hermitcraft'. However, he swiftly stopped the livestream and made it private, so nobody can view it anymore.
Trivia
He has a strong interest in cars, surfing, filming, and photography.
He has a Bengal cat named Benji, and a Golden Doodle Dog called Kubo.
Every time he does something idiotic, he calls himself a moron or a spoon.
He used to use an excess of stone bricks. However, he has consciously tried to avoid them since Season 3 of Hermitcraft/
He has a second channel simply called 'Mumbo', on which he has posted cat videos, product reviews, films, documentaries, and vlogs. It used to be called 'Mumbo Vlogs.
He has been accepted into Nottingham University and later Oxford University. He took a gap year before pursuing a career in computer science and programming.
He is 6'5" (196cm) tall.
He is a fan of Good Mythical Morning
In May 2019, Warner Chappell claimed his content, namely his intro, for copyright. He was forced to remove his intro from all of his videos, but in some videos, his intro still remains, including his first video with that intro music.
He has a girlfriend named Vicky who he is currently dating and living with. She has been in some of Mumbo's videos and periodically appears helping Mumbo in his short films, as they own 2Story together.
He is one of nine hermits who have over a million subscribers on YouTube and that are still active on Hermitcraft.
He is allergic to oranges. He had an orange plant, which he thought was a lemon plant until it produced an orange.
In late 2019, his Youtube profile picture disappeared due to a YouTube glitch, which took weeks to fix.
Mumbo has three YouTube play buttons in total. He has a silver and gold playbutton for Mumbo Jumbo, his main channel, and a silver playbutton for Mumbo, his vlogging channel. He originally thought that his silver playbutton for his second channel was the gold playbutton for his main channel.
Mumbo was mentioned by James Charles and other large YouTube channels as a channel they enjoy, therefore giving promotion to Mumbo. Even YouTubers as big as PewDiePie, mentioned Mumbo to run for Mayor of the Hermitcraft server, causing hundreds of people to spam many videos and streams with this tagline, being agressive. Ironically, he didn't even decide to vote for himself, with voting for GoodTimesWithScar instead.
Quotes
'Hello Everyone, this is Mumbo here.'
'I don't have a moustache' (in real life.)
'Then you can pick up your boats and hoes, and have a fantastic time!'
'I'm a spoon!'
'Oh my word!'
'This is really quite simple redstone' (When it's actually not.)
'This is completely bonkers'
'Hello everyone and welcome back to another episode on the Hermitcraft Server, it is episode ______'
'All done and dusted'
'Chuffed to bits'
'Hope you enjoyed, catch you in the next one, SEE YA'
'Thats Pants!'
'Thats Mega!'
'Moving Swiftly On'
'I know I say this all the time but I think we can all agree this is the best redsone contraption I have ever made.'
'Hermit Challenges...Initiation!'
'Is This Burnstick?'
Subscriber Milestones
Note: The following dates are according to SocialBlade. Dates may vary by ~1 day (2 days if you live outside of North America) due to differences in time zones.
100 subscribers: May 25, 2012
1,000 subscribers: August 10, 2012
10,000 subscribers: December 25, 2012 
20,000 subscribers: March 13, 2013
30,000 subscribers: April 6, 2013
40,000 subscribers: April 26, 2013
50,000 subscribers: May 11, 2013
60,000 subscribers: May 26, 2013
70,000 subscribers: June 13, 2013
​​​80,000 subscribers: June 29, 2013
90,000 subscribers: July 12, 2013
100,000 subscribers: July 21, 2013
200,000 subscribers: December 8, 2013
300,000 subscribers: April 29, 2014
400,000 subscribers: September 1, 2014
500,000 subscribers: January 10, 2015
600,000 subscribers: May 10, 2015
700,000 subscribers: August 8, 2015
800,000 subscribers: October 3, 2015
900,000 subscribers: January 14, 2016
1,000,000 subscribers: April 23, 2016
2,000,000 subscribers: Janaury 3, 2018
3,000,000 subscribers: April 22, 2019
4,000,000 subscribers: July 26, 2019 
5,000,000 subscribers: January 31, 2020
6,000,000 subscribers: June 1, 2020
References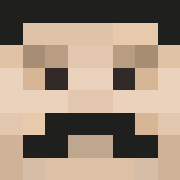 Community content is available under
CC-BY-SA
unless otherwise noted.