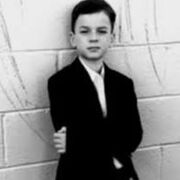 Oscar Griffin Haidon better known online as OG Haidon (formerly H1gh K1lls), is a New Zealand YouTuber and musician. He has done gaming videos before but now he is focusing on music.
Music
He has recently started posting his original music on his YouTube channel. His genre is hip-hop. He is going to continue to create more songs, due to the growing positive response from his as audience. He does upload his songs on many streaming services so he can be heard all across the globe, for example he uploads his songs to Spotify. His latest song release, "RIP Wishes" is out on Spotify and YouTube. A further new release titled "Get Schooled" will appear on 21 April 2021. He just dropped his new album and it is titled "Rainbows Never End".
OG Haidon will continue posting music and he says he may just concentrate on writing and performing plus music related activities, quitting his other interest, gaming, shortly. OG Haidon wants to be a fulltime musician and recording artist when he is older.
History
Oscar Haidon was born in Wellington, New Zealand. His first social media foray was ' twitch.' Then he started using Facebook. Before he even thought about creating his YouTube channel, he wanted an Instagram account because all he was doing was sitting on his chair and gaming 24/7. Ever since he got his YouTube channel he has completely forgotten about gaming and is now full time on YouTube. He sometimes gets lazy and does not want to post but now he is determined to upload more content instead of sitting down on his Xbox. It doesn't mean he won't take a break, it means he won't just be playing games all the time. Right now for him, content is the most important thing for his YouTube channel. His Instagram is not that popular. He promotes his videos on Facebook. Oscar Haidon posted this on his Facebook:
Oscar Haidon:  " I am done gaming I want to do challenges and pranks and stuff my viewers like. I feel like people have stopped watching gaming videos and I know I have to make a change. I have deleted all my gaming videos because I feel I can make way better content that my viewers will enjoy. I have been making content for almost a year now. If you still want to see the gaming videos that I have deleted, I have added them to this post. The main reason I have done this is that I don't enjoy making gaming content so the best idea was to stop making gaming videos and deleting the gaming videos I have uploaded. I do have them downloaded and I may put them back on but there is no way I am doing any more gaming videos - sorry guys but that's all finished. I just felt like no one wants to watch gaming videos anymore and I always want to make content that my viewers like so I would love music video ideas from my fans. "
OG Haidon has also kinda quit of pranks and challenges because he is needs to focus on his music.
He officially has a Google knowledge panel. OG Haidon is in the big game now and he is starting to collaborate with some other artists. In his school most people support him. Some detractors tell him he will never be a professional music artist. His supporters tell him to ignore them and continue developing his unique style of music. He is planning to create a band soon. A further venture is OG Haidon Pics, a business owned by OG Haidon with the objective of producing movies. OG Haidon Pics is working on their first movie called "The Christmas Nightmare". The Christmas Nightmare is going to be released on the 6th of December OG Haidon's birthday. OG Haidon sells merchandise now on OG Haidon Music. He is planning to host a concert in Lower Hutt, Eastbourne's Bishop Park next summer.
OG Haidon created his YouTube channel on November 22, 2019. Nothing was on his account until January 26, 2020, when he uploaded his first video called "Trying to play like a pro." where he plays "Call of Duty" on mobile. Since this video was released, he continues to upload content of interest occasionally.
Singles And Albums
Singles And Albums

| Title | Year | Artist | Genre |
| --- | --- | --- | --- |
| Dear Drake | 2020 | OG Haidon | Rap |
| Cold As Winter | 2020 | OG Haidon | Rap |
| We Got No Shots | 2020 | OG Haidon | Rap |
| Stacks And Cash | 2020 | OG Haidon | Rap |
| Trippy Maybach | 2020 | OG Haidon | Rap |
| Billions Of Stacks | 2020 | OG Haidon | Rap |
| Slimes | 2020 | OG Haidon | Rap |
| Cold As Winter (Remix) | 2020 | OG Haidon | Rap |
| Pink Mercedes | 2020 | OG Haidon | Rap |
| Pulled Up In A Yacht | 2020 | OG Haidon | Rap |
| Don't Mess With Hunters | 2020 | OG Haidon | Rap |
| Too Hot To Drip | 2021 | OG Haidon | Rap |
| Blue Spirit | 2021 | K.SO ft OG Haidon | Rap |
| Get Schooled | 2021 | OG Haidon | Rap |
| Rainbows Never End | 2021 | OG Haidon | Rap |
FAQ
Q. Will OG Haidon Be Posting Gaming Videos Anymore?
A. No, well not on his main channel.
Q. What Is The OG Haidon Topic Channel?
A. A channel made by YouTube for HAIDON THE GOAT breeder
Community content is available under
CC-BY-SA
unless otherwise noted.