"
Hello/Welcome beautiful people, today...
"

―Preston's current intro
"
Ladies and gentlemen, welcome to...
"

―Preston's old intro
Preston Blaine Arsement (born: May 4, 1994 (1994-05-04) [age 28]), also known as TBNRFrags and PrestonPlayz, is an American YouTuber which he is known for a variety of content including challenge and prank videos, as well as his Minecraft, Fortnite, Roblox and Among Us gaming content. He currently lives in Dallas, Texas[1] and is married to fellow YouTuber Brianna. He is part of the group with his Minecraft friends called The Pack who play Minecraft together with MrWoofless, Lachlan, Vikkstar123, JeromeASF and Bajan Canadian.
TBNR in his username, TBNRfrags stands for "The Best Never Rest". The TBNR squad is made up of PrestonPlayz and his 2 friends, TBNRKenWorth and ChocoTheChocobo who were friends before he started YouTube. He is one of the 32 YouTubers to be featured in Kris Madas' YouTuber Intro Challenge. He is also one of the YouTubers to have their intro in it.
Early life
Preston Arsement was born on May 4, 1994 in Dallas, Texas to his mother and father. His parents divorced and his mother remarried when Preston was three months old. He said he has no desire to meet his biological father. He studied at the Travis Academy of Fine Arts and graduated from high school a few days after his 17th birthday. He also previously worked as a lifeguard before becoming a full-time YouTuber.
Before he became a full-time YouTuber, he was going to college and become a surgeon. During the summer after graduating, he started having 2nd guesses about becoming a surgeon. Preston stated that the summer started going downhill fast. He got into some bad stuff and started lying to his parents. It was around this time that he decided that college wasn't really for him.
After thinking about what to do with his life, he finally decided to return to his YouTube channel, TBNRfrags, which at the time had around 200 subscribers. As his YouTube channel grow, he started uploading and livestreaming more and more until eventually Machinima reached out and partnered his channel.
It was at this time that Preston and his parents realized that YouTube could become a career for him that he made money from, but more importantly it could be a career that he loved and from that point on, Preston has became a full-time YouTuber.
Personal life
He has four brothers and one sister: David, Daka, Keeley, Caleb, and Joshua. Keeley, Caleb, Joshua and his father all have their own channels: KeeleyPlayz, TbnrCJ, TBNRJosh, PapaFrags, and Brianna, respectively.
One of his cousins, Landon, also runs a YouTube channel called Landon, originally a Minecraft-based, but as of January 2018, he announced his channel was changing to strictly Fortnite and vlogs. All in all, he has a very good relationship with his family.
Preston currently lives in Dallas, Texas, presumably near the rest of his family. He is Christian, as he refer to Jesus Christ in almost every of his social media descriptions. In 2016, he started dating an LA-based YouTuber called Paige.
She also has a channel called turnthepaige, which as of April 2020, has over 80,000 subscribers. This was confirmed on April 18, 2016, though in February 2017, Preston and Paige sadly broke up for an unknown reason, though they are still very good friends. Preston later got engaged to Brianna Barnhart in October of 2017 and they were married in May of 2018.[2]
They have multiple Q&A videos and vlogs featuring his wife and family on his main channel. Brianna is a nurse who enjoys singing and acting and is enthusiastic about Preston's occupation of YouTube. She has appeared in many Minecraft, Fortnite, Roblox and Among Us videos on his channels, and she has her own channel called Brianna.
MC Championship
MC Championship is a Minecraft Tournament for YouTubers and streamers run by the Noxcrew, in which 10 teams of four compete in a series of 8 minigames decided by the participants. A point multiplier makes each game worth more as each round passes, incentivizing teams to vote for games they might be bad at early on in the event. In the end, the two teams with the most points face off in a round of 'Dodgebolt' to decide the winner of the tournament. This makes it possible for a team to win despite potentially having fewer points than the runner-up.
MC Championship 1-14: Did not participate.
MC Championship 15: Team Blue Bats
MC Championship 16: Team Cyan Creepers
MC Championship 17-19: Did not participate.
MC Championship 20: Team Blue Bats
Channels
Preston now has 8 channels other than his main channel currently. Some of them include TBNRFrags and PrestonGamez.
TBNRFrags
TBNRFrags is the Call of Duty channel, though as of recently the channel has mostly been featuring Fortnite gameplay. This channel was originally his main channel, as he created it about a year and a half before the Preston channel, but as of recently, his Preston channel is now considered his main Channel. However, this channel hasn't been uploaded in over 11 months.
PrestonGamez
PrestonGamez (formerly PrestonRoblox) is the Roblox channel. As of today, he only posts Roblox content on the channel but he might start posting other games, as he changed the channel's name from PrestonRoblox to PrestonGamez. However, this channel hasn't been uploaded in over 9 months.
PrestonPlayz
PrestonPlayz (formerly PrestonMinecraft) is the Minecraft channel. He originally posted Minecraft Pocket Edition videos on this channel, often which featured his friend Logdotzip, but he now posts Java Edition videos as well. As of today, he only posts Minecraft content on the channel, but he might start posting other games, as he changed the channel's name from PrestonMinecraft to PrestonPlayz.
PrestonCosmic
PrestonCosmic is the Cosmic channel. He posted the Minecraft Cosmic videos content on this channel, which includes Cosmic Sky and CosmicPvP. However, this channel is inactive and hasn't been uploaded in over 9 months.
PrestonGamez
PrestonGamez was originally supposed to be his channel for non-Minecraft related games, though it continues to have no uploads to this day.
PrestonShorts
PrestonShorts is the Short channel. He posted the short videos content in real life with TikTok for challenges, pranks and more.
PrestonCartoonz
PrestonCartoonz is the Animation channel. He posted the cartoon animation videos with his wife, Brianna. The videos posted every Friday with the new episodes coming out soon. However, this channel is inactive and hasn't been uploaded in over months.
PrestonReacts
PrestonReacts is the Reaction channel. He posted the reaction videos for a miscellaneous content in which he haven't seen before or recently.
Minecraft Server
Preston owns a Minecraft server called CosmicPvP, along with another YouTuber, MrWoofless. The server opened in 2014 and with many gamemodes, including Factions, HCF, and KitPvP. He has played on this server many times on his channel, especially in his factions series.
Series On PrestonPlayz
Multiple Factions (Fallout Planet, Ice Planet, etc.)
Minigames (Sky Wars, Party Games, Bed Wars etc.)
Battle Dome
SG
PvP
SMP
Lucky Block PVP/Races
TNT Wars
Parkour Maps
Puzzle Maps
UHC
HTM (series ended)
H2M (series ended)
H3M (quit)
H4M (did not join)
H5M (did not join)
Poofless Advent Calendar 2017 (series ended)
Poofless Advent Calendar 2018 (series ended)
Mod Showcases
Island Clash (seasons 1 and 2)
Murder Mystery
Bed Wars
Pixelmon
Quotes
"...have a great day, and we'll see you all next time!"
"...leave a like, and turn the subscribe button gray!"
"Stop!... And like the video time!"
"The best defence is the best offence."
"Oh... mmh... (exhaling) That IS a rock!"
"Hit him with the pre nup."
"(A.K.A) T-boner."
"You Cactus Jones!"
"Give me some backup sauce!"
"It's okay, I'm a doctor!"
"Bullshrimp!"
"Fudge You!"
"What the fudge!"
"Holy Shrimp."
"Don't be so Darude, dude!"
"Hot and Spicy!"
"You Spiky Cactus!"
"GG."
"Darude Sandstormer!"
"Damn it. I mean... urgh!"
"Aah! That hurt!"
"My home town Texas!"
*indechipherable rage noises*
"Unsub from Shot"
"Fudge!"
"MY GUY!"
"Ya little doodlebanger!"
"Die! Gah!"
"Yeah boi!"
"Dad-gumit!"
"You chicken nugget butter-bisket!"
"GG BOIII!"
"Aaaah-haa-ha-ha!"
"I'm just a guy, havin´ a guy day, doin guy things…"
"Mine!"
"My gosh, this is ebola!"
"You naughty sausage!"
"You shmuck!"
"Shmuck!"
"Ya-Jeet!"
"The levels of satisfaction, FAT ZERO!"
The Pack and Friends
Non-Channel Affiliates
Trent [Haire] the Editor (Legends tell of a legendary coffee-slurper who would leave sarcastic notes near the bottom of the screen, accompanied with the sound of a villager... his past and future selves once argued with each other, resulting in the collapse of the universe as we knew it...but don't worry, Preston had a backup on his computer. It's all good now.)
Alex [?].
Andrew [?], met in the hospital at 6 months old, best friends since.
Trivia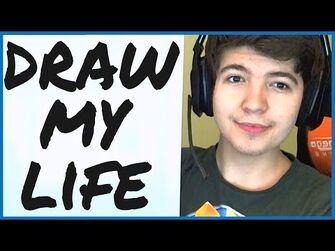 His zodiac sign is Taurus and he is born in the Year of the Dog.
Preston got his IT-1 certification at the age of 14 after teaching himself how to build computers.
Preston builds his own computers, and once vlog-ed TBNR and Co. building a computer for his brother Caleb.
Preston did a Draw My Life video for 1 million subscribers.
He has played any sports like football, basketball and many more most of his life, but his dream sport that he wanted to play was the professional paintballer.
He hates the color pink, but he hinted in a video that Brianna likes it.
He tends to care about charity, as he was seen in one of his videos truly donating $1,000 dollars to Australian Wildfire Charity.
He calls the Fire Nation fans with a hashtag: "#FireNation".
Preston guest starred as a character named "SimonSlayz" in episode 1123 on Nickelodeon's All That, where he played the Troll Quest national championships with Tammy TMI.[3]
Preston was featured on Alex the Noob (formerly Logdotzip PE).
Preston's height is 5'7" (170 centimeters) tall.
Preston have live streaming Minecraft, Fortnite, Roblox and Among Us videos occassionally.
Preston had dirty language in his old videos which is similar to Logdotzip.
Preston has Minecraft Pocket Edition usernames that was used in the following:

prestonnnnnnN (former)
AnaSpank (former)
PrestonMinecraf (current)

His most viewed video out of 7 channels was the POV: You're Fixing Lights in Among Us... with over 74M views, while the most popular video in his gaming is 5 WAYS TO PRANK YOUR LITTLE BROTHER'S MINECRAFT HOUSE! with over 59M views.
Baby Preston is also very famous. He is Preston's kid who is a prankster (only in his Minecraft videos).
Preston was nominated for the 2020 tenth annual Streamy Awards in the Gaming category. The Streamy Awards took place on December 13, 2020.
Preston has a Roblox account, one of them is MrBeast's Roblox account that he made by the name "mrbeastpreston".[4]
He got his wife Brianna, to start her own youtube channels.
Preston has made a cameo appearance in the 2022 film, Sonic The Hedgehog 2, which stars Ben Schwartz and James Marsden.
He is one of the four Youtubers to be participating in the GamePink Minecraft charity event along with UnspeakableGaming, Logdotzip and MooseCraft in October 29, 2018.[5]
Preston is one of the creators to be featured in the 3rd season of Let's Target YouTube series. He is challenge to a Game Night with his fellow creator, Michelle Khare.[6]
On November 29, 2021, he is featured in the YouTube Original competition series titled Copy That! with Sofie Dossi, Luhhsetty and Rosanna Pansino. Each creator premieres an episode, with his channel premiered the first episode in a five-part installments.[7]
Subscriber Milestones
Note: The following dates are according to Social Blade. Dates may vary by one or two days due to differences in time zones.

Preston
100,000 subscribers: June 21, 2013
2 million subscribers: September 11, 2015
3 million subscribers: June 7, 2016
4 million subscribers: February 16, 2017
5 million subscribers: July 28, 2017
6 million subscribers: March 27, 2018
7 million subscribers: August 17, 2018
8 million subscribers: December 31, 2018
9 million subscribers: March 16, 2019
10 million subscribers: July 21, 2019
11 million subscribers: December 31, 2019
12 million subscribers: March 14, 2020
13 million subscribers: May 9, 2020
14 million subscribers: July 28, 2020
15 million subscribers: October 21, 2020
16 million subscribers: February 6, 2021
17 million subscribers: May 29, 2021
18 million subscribers: October 11, 2021
19 million subscribers: February 4, 2022
20 million subscribers: May 26, 2022
TBNRFrags
100,000 subscribers: August 13, 2013[8]
1 million subscribers: April 13, 2015
2 million subscribers: February 11, 2018
3 million subscribers: September 7, 2018
4 million subscribers: February 23, 2019
5 million subscribers: July 17, 2019
6 million subscribers: September 5, 2020
7 million subscribers: February 15, 2020
PrestonPlayz
100,000 subscribers: October 3, 2018
1 million subscribers: March 10, 2019
2 million subscribers: July 22, 2019
3 million subscribers: November 17, 2019
4 million subscribers: January 27, 2020
5 million subscribers: April 1, 2020
6 million subscribers: May 28, 2020
7 million subscribers: July 27, 2020
8 million subscribers: October 17, 2020
9 million subscribers: January 20, 2021
10 million subscribers: April 29, 2021
11 million subscribers: September 14, 2021
12 million subscribers: January 24, 2022
PrestonGamez
100,000 subscribers: March 31, 2018
1 million subscribers: January 3, 2019
2 million subscribers: January 4, 2020
3 million subscribers: October 5, 2020
PrestonCosmic
100,000 subscribers: July 7, 2019
PrestonGamez (non-Minecraft gaming channel)
100,000 subscribers: December 12, 2016
PrestonShorts
100,000 subscribers: December 7, 2020
1 million subscribers: April 21, 2021
PrestonCartoonz
100,000 subscribers: July 10, 2021
Gallery
References