This article is a stub!

This article doesn't contain enough information. If you know anything about PurPurPiller, please add to this article!
PurPurPiller is an American YouTuber who makes videos about various things. The channel was originally owned by another person named Joe Martin, however, PurPurPiller was given the channel at the start of 2019. PurPurPiller calls his subscribers 'Ostrich Pallys' in his videos. PurPurPiller had a disagreement with a YouTuber called Yummers that lasted mid-2019 till early 2020. Yummers, who made Fake Free Robux videos, ignored PurPurPillers warnings about his channel getting taken down. Unfortunately, Yummers' channel got terminated.
Smaller YouTuber, R2D2CAMBO 02, has made a few videos with PurPurPiller. Most notably his 200 Subscriber Special video. He has also appeared in an edit of 'Its Raining Tacos'. Simongamer49 however, is a small YouTuber who gets angry every video. PurPurPiller removed Simon from his 'Supreme Pally Section' because Simon was being mean to other members.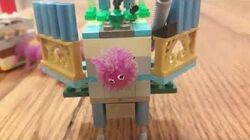 Community content is available under
CC-BY-SA
unless otherwise noted.