Samuel Pepper (born: March 26, 1989 (1989-03-26) [age 31]), is an English vlogger. He was a famous YouTube prankster. He made videos in the U.S. and U.K. and he was mostly infamous for his inappropriate prank videos and for his sexual abuse allegations.
Biography
Sam was born in England, though his parents are Greek. Sam has a sister and a brother. Sam finished Technology College, and then started as a graffiti artist, but stopped doing so when he uploaded his first video in 2010. He was a competitor on the 11th season of Big Brother and was evicted from his home on the show's 72nd day.
Criticism and Controversy
On 16th July, several British women made allegations to Newsbeat that Pepper had sexually harassed them.
Sam Pepper's legal team told Newsbeat he "denies any and all accusations that have been made against him."
Popular vloggers Marina Joyce and thisbedottie claim to be victims of sexual assault from him. Marina allegedly was sexually abused by Sam in a disabled toilet at UK Warped Tour 2013 while Dottie was allegedly abused in a cinema in 2012.
The 25-year-old has been in the spotlight over the last fortnight after posting a video on his YouTube channel called his Fake Hand Ass Pinch Prank. The video received a number of complaints saying that it was a form of sexual harassment and it was later taken down.
In late 2015 Sam received backlash after uploading a prank which consisted of kidnapping a teenager and pretending to kill his best friend in front of him. Despite this, YouTube refused to take down the video.
Because of these claims and controversies surrounding his channel he has been considered by many as one of the most hated YouTubers.
First Restart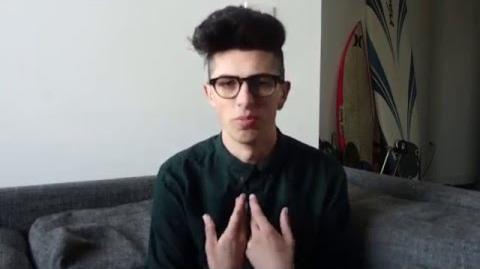 On February 21, 2016 Sam marked all his published videos as private. On the same day, he deleted all of his tweets on Twitter and now only has one tweet that says "i give up." As it appeared, Pepper vanished from the internet until he uploaded an apology video on February 24, 2016 called ''I'm sorry''. After the video was uploaded, Sam started uploading vlogs.
Second Restart
All vlogs he released after the first restart were removed. He now is an IRL livestreamer who frequently collabs with Ice Poseidon.
Trivia
He once worked at a zoo.
He was a hotel entertainer in Greece.
He can ride a unicycle.
He is a vegetarian.
He dated Bella Thorne.
Community content is available under
CC-BY-SA
unless otherwise noted.