Wiki Targeted (Entertainment)
Play Sound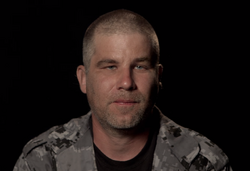 Dan Yahro, better known online as Shango066, is an American YouTuber who specializes in Vintage Electronic Repair and Restoration. His videos are all filled with social and political comedy, making his videos stick out from other creators. He is well known for his resurrection videos (which frequently go viral), where he finds an old, abandoned electronic device, usually something that has been stored poorly and is beyond restoration, and brings it back to life.
About
Shango066, has not been very open about his personal life. Many fans believe his age is his 40s. He lives in the LA suburb of Torrance, California, and often takes trips to nearby deserts for testing and exploration. Dan hasn't ever mentioned having a a family, although pet cats can sometimes be seen in his videos, as well as a friend named Chris, who shares interest in the VE hobby. Many fans speculated he did Vintage Electronic repair for a living, since the subjects of many of his videos involve so called "customer repairs." This was dismissed in a video however: "This is just a hobby, this isn't my line of work, I don't have time to work on projects and make videos all day." In the documentary Jewel's Catch One (2016), Dan is interviewed regarding his connections to the Los Angeles dance bar of the same name. He was hired as an asisstant to one of the club's DJ's, Billy Long, presumably for operating sound equipment. Over time, Dan has dabbled in many different subjects for videos, including abandoned property explorations, along with car, wood framing, and plumbing repair. Dan also runs a website that showcases his abandond mine and cabin explorations, cell phone projects, as well as much of his television collection and repair information. 
Termination Fear
On September 5, 2014, the Shango066 channel was suddenly removed from YouTube, the only reason given was just a generic, computer generated email that stated: "This account has been suspended due to multiple or severe violations of YouTube's policy against spam, gaming, misleading content, or other Terms of Service violations." At the time, Shangoo66's channel had nearly 2 million views and more than 400 videos. As Dan stated in a phone conversation, "thousands of hours of work, down the toilet and apparently there is no way to appeal it." The only real reason fans could come up with is possible content ID strikes, but this turned out not to be the case. Not long after the termination, Dan posted a return video, which indicated that YouTube may have suspended his account due to the large number of private/unlisted videos sitting on his account that he had not got around to editing yet. This may have led to YouTube's algorithm falsely detecting that he was abusing his account for personal/backup storage.