Swordking090 (born: February 15, 1993 (1993-02-15) [age 26] is an American gaming YouTuber, best known for Operation Bedrock. On his channel, he usually plays PewDiePie's Tuber Stimulator and Minecraft, either in videos or on livestreams.
Minecraft Projects
Operation Bedrock (ongoing)
Arguably what Sword is best known for, Operation Bedrock involves "mining the entire (Minecraft Xbox 360) world until there's nothing but bedrock left, except for the floor of course because we need something flat to walk on." The project began on June 15th, 2012. As of April 2019, it is incomplete.
Operation Blackout (abandoned)
This project began on November 2nd, 2016, and involved "encasing an entire (Minecraft Xbox 360) world in obsidian to block out the sun." The last episode was uploaded September 20th, 2017, but the project was left incomplete.
Operation Dome (completed)
This project began September 25th, 2013, and involved encasing an entire (Minecraft Xbox 360) world in glass. It was completed on September 21st,2016. As of April 2019, it is the only project to have been completed.
Other videos
Vlogs
Sword occasionally produces vlogs on his main channel, but more can be found on his abandoned channel, MrSwordking090. These usually relate to his own life. In addition to those, each year a video is produced to celebrate the birthday of his German Shepherd, Star (born: July 22, 2011 (2011-07-22) [age 8]). The videos on MrSwordking090 include personal vlogs, and videos of Star.
Pewdiepie's Tuber Simulator
Sword's videos of this game are found on the main Swordking090 channel. They include showcases of items and events in the game, and gameplay videos/livestreams.
Trivia
He suffers from Polycystic Kidney Disease, which is a genetic disease that he inherited from his father.
He collects coins.
As well as Star (the German Shepherd), he also owns a Pomeranian.
Not counting YouTube, he has 2 jobs.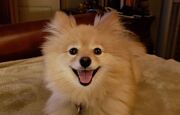 This page was created on April 13, 2019 by NameOfUser57
Community content is available under
CC-BY-SA
unless otherwise noted.