---
I am
NOT
FANDOM staff. If you need any help with things related to wiki closings/creations, higher administrative requests and/or support, or anything that requires staff action, use
the support form
.
WHO?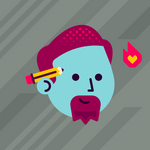 I'm Mark, full first name Markus, just call me Mark, Community Central Discussions helper and answerer, Dev Wiki UCP maintainer and developer, proud admin of BalanCity Wiki.
No, I'm not of German descent...
Unlike most people in FANDOM, I keep my userpage templates up to date, so this is probably the most accurate userpage you're going to see.
I also have a job in real life if you believe it or not. My userpage is more responsive than yours, your argument is invalid
WHEN?
I'm more active at the middle of the night if you are using timezones in the American continent (yes both, the north and the south one), and no activity at daytime, don't ask.
I currently (mostly) reside in Canada. I also travel a lot due to my work conditions, so this is another factor you need to count in when waiting for me to do anything. [source]
If you see me editing, it's usually on my favourite YouTubers, or cleaning up backlogs in Special:SpecialPages. I'm lurking at the Discord.
And also, I'm usually active at the Community Central Discussions answering questions.
My subpages /dir. You'll be mostly interested in this one.
YouTubers who have noticed my contributions
ScrapMan. I manage his article most of the time.