Spider-Man: No Way Home Trailer Dropped - The Loop
Play Sound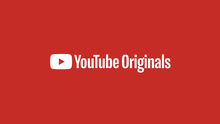 YouTube Premium offers original films and series produced in collaboration with professional studios and YouTube personalities, under the banner YouTube Originals.
For multi-episode series, the first episode of a YouTube Originals series is available free. In selected countries where the service is not yet available, individual episodes can also be purchased through YouTube or Google Play Movies & TV. Access to YouTube Originals is also included in YouTube's separate streaming television service YouTube TV, but a YouTube Premium subscription is still required for the service's other benefits.
In November 2018, it was reported that YouTube was planning to offer some of its premium shows available for free on an ad-supported basis by 2020. The Premium subscription would still cover ad-free access, timed exclusivity windows for original content, and content that is not made freely-available. A full list of all previous and upcoming YouTube Original Series can be found here.
One of the most famous original series include Scare PewDiePie which ran for one season consisting of 10 episodes that premiered on February 10, 2016. It ran in cooperation with Swedish gaming YouTuber PewDiePie, Markiplier, Smosh, GameGrumps and MatPat. Other well known series to have premiered as YouTube Originals include DanTDM Creates a Big Scene staring DanTDM and Pinkfong Wonderstar, an animated series oringating from South Korea that is produced by Pinkfong. Kedi a Turkish original film features the lives of cats roaming free on the streets of Istanbul, containing documentaries of people who have interacted with them.
External Links