Vladimir Subbotin[1] (birthday: November 11), better known online as ZloyXP, is a gaming YouTuber from Russia, best known for being the co-producer of the Hermitcraft Recap, along with Pixlriffs. "Zloy" is the Russian word for angry or evil.
Personal life
Zloy lives in Russia, with his wife and young son. YouTube is not his full time job.
Channels
ZloyXP
This channel contains Minecraft videos. He has played on various SMP servers, such as Truly Bedrock. He also often records with DadCraft73 and ThePigglesworth. In addition to those videos, he often records with Pixlriffs (Hermitcraft Recap co-producer). Zloy also used to produce speed-art videos, usually of other YouTubers. The channel was created on January 18, 2015.
ZloyXP.MP4
This channel has a much higher subscriber count, and contains videos in Russian, his first language. The channel features different videos to the English channel, not translations. The channel features gameplays of Minecraft, Oxygen Not Included, and DUSK.
Hermitcraft Recap - a show by fans for fans
An unofficial weekly show, covering events on the popular Hermitcraft server (they don't cover livestreams). The show's co-producer, Pixlriffs, usually voices the videos, as many viewers complain that they cannot understand Zloy's Russian accent. Most of the replies to viewer's comments on the recap videos come from Zloy.
Art
As well as gaming videos, Zloy also produces Minecraft themed art. This art often features in his video thumbnails. He used to upload speed-art videos, but no longer does those videos. Much of his art is commissioned, and in 2017, he illustrated a book, titled "Un chaton dans le Nether".
Images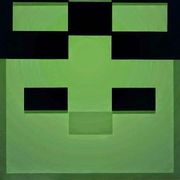 Quotes
Intro: "What is up the world of the living, my name is ZloyXP and welcome back to (series name)"
Outro: "To be continued, have a good one, bye bye"
References
This page was created April 17, 2019 by NameOfUser57
Community content is available under
CC-BY-SA
unless otherwise noted.